Tiger Woods was a child prodigy who started playing golf at the age of two; his father knew the game of golf and taught him the ropes using Junior Golf Clubs. Now, if you have children and are thinking of introducing them to the game of golf, you may be asking yourself where to start, and who to call? So why not have a look at what Golfisgolf has to offer.
Our range of junior golf club sets with bags makes it easy to get them off to a great start. For 99% of junior golfers out there, you don't need to spend a fortune on premium brand name equipment that they'll grow out of within a year or two.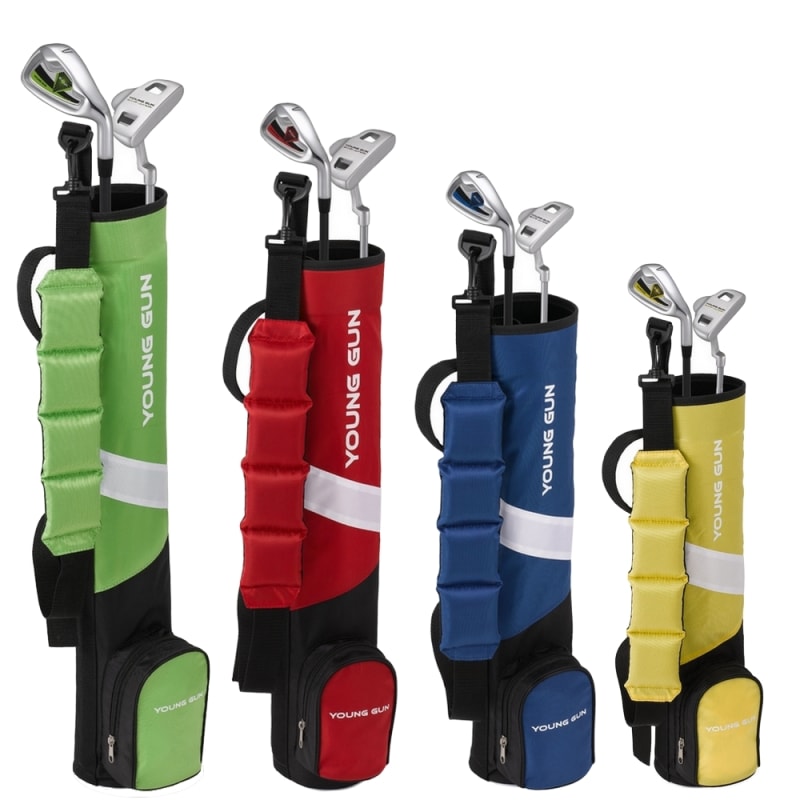 Instead, buy one of our sets that represent the best value on the market, and spend the money you'll save on lessons, practice, playing, and enjoying golf!
We can supply a large choice of junior iron sets which are purposely manufactured for all levels of the younger golfer by some of the best brands in golf including Callaway, Precise, and tour Edge.
The Young Gun ZAAP Junior set is designed for juniors who are new to the game and taking the first few swings of their golfing career.
YOUNG GUN JUNIOR ACE GOLF PACKAGE SET are designed for maximum forgiveness and reward. The ZAAP Ace features a super lightweight club head with a low center of gravity designed to get the ball in the air fast and deliver confidence to the player. Lightweight clubs are a necessity for kids so the weight of the club does not guide the golf swing instead the golf swing guides the golf club.
Set Contents
To get more information on these junior golf clubs and get your son or daughter started in this great game, and why get a new set yourself, click on the link below to get special low prices.